Used or New Ford Car Financing in Avon Lake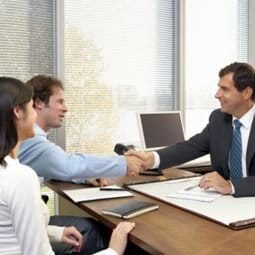 During any point in your shopping process, the discussion of Ford financing is an important one to have, which is why our team at Kowalski Ford knows to be available for all your questions. Discussing the option to lease or buy, how much to put as a down payment, and more are often the last thing on the mind of Ohio drivers, but we make it easier for you.
Loan or Lease - Which is Right for You?
Whether you should finance, or lease depends on a few factors. A lease carries a lower monthly payment and is under warranty for the duration of the term. And, at the end of the term, you can upgrade to a new model; so, it's a great option if you like always having access to the latest automotive technologies and features. However, it's important to consider that a lease has mileage limits. And, because you won't own the car, you aren't able to make major modifications. With a loan, payments are a little higher, but the car is yours; so, you're paying into equity and can make changes to your heart's content.
Finance Your Next Ford Model at Kowalski Ford without the Headache
Auto financing can be a tedious, stressful process, but our Avon Lake finance team is here to help you find the financing option that is best for you. While in the past you may have shopped your financial profile around Ohio for the right option, our finance team has established solid relationships with major lenders to have access to affordable auto financing options. To shorten your time on-site and to get a head start, fill out our online finance application and let our finance team know if you have any questions.